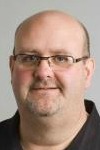 Chris Hensley – 6am to 10am
Chris comes from Asheville, NC where he learned his radio skills from the tutors at the legendary WWNC. He spent several years in the Knoxville Radio market before coming to WJDT. He brings his 25 plus years experience in Country Music to WJDT. Ride to work or school each weekday with Chris...he always has the tickets...that's how Joe Wade came to give him his nickname "Tickets"! Chris lives in Morristown with his wife Hollie and their four legged "children"!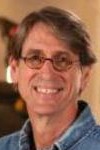 Terry King – 10am to 3pm
Terry Joe King remembers the first break he heard on the radio and was hooked. He was in the 8th grade and never looked back. He loves country radio for the music you hear, the pictures you can paint & the emotion that goes with it. Terry says "I know no strangers and can pretty much talk to a tractor tire." He loves good Mexican food and any fish on the end of his fly rod!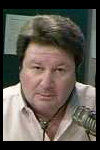 Joe Wade Formicola – 3pm to 8pm
Joe Wade Formicola is married with adult children, Emily is a teacher and Joseph is going to school and having a good time. They are a close family unit and still vacation together. Joe says "they think I'm weird, oh well." He grew up in Detroit, loves the Redwings and movies. Doing a fun radio show is his passion. He wants to make you laugh, cry and think. Just like any country music artist he thanks God First. Pass the Pizza!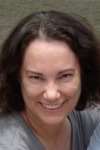 Liz Adams – 8pm to 1am
Liz Adams has been to 48 states and is saving up for Alaska and Hawaii, but keeps spending too much on her collection of USA puzzle maps. In college she planned to be a sportswriter, until a friend said come be on the radio we're lots more fun. She did UCLA baseball and basketball play-by-play before switching over to the fun side. Liz likes quacamole, ping-pong and Jennifer Nettle's voice. Dis-likes include the designated hitter and the Wizard of Oz. Liz has two kids, two cats, and a husband who can list twenty years of Billboard #1 hits in order, from memory.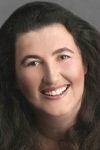 Melody Morgan – 1am to 6am
Melody Morgan loves radio and country music. Her favorite radio moments include being on the air while doing loops in a mig-fighter-jet, riding an elephant and judging the tight fitting jeans contest at a Honky Tonk called the "Whiskey River." When she's not on the air Melody enjoys camping, hiking, cooking, and hanging out with her friends.